Saturday, Sept. 1st,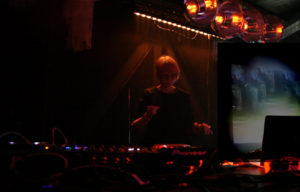 2018
6 pm @ SampleMusicFestival
Cassiopei, Berlin
https://www.samplemusicfestival.com
Presentation: Donna Maya brings together the oldest available electronic instrument with most up-to-date tools for music production and performance. She creates music that has much bass, unique sound- textures and distinct, often polyrhythmic beats. Donna Maya will explain how to make a theremin sounds like a blank groove of a vinyl record, how to create a track out of one short speech sample and building multi-layered textures, bass lines and beats from that and how to use various features of Ableton Live and Push effectively to develop a live performance setup in combination with the theremin.