Diese Veranstaltung hat bereits stattgefunden.
Producers At Work – with Kyoka
3. Dezember 2016

-

4. Dezember 2016

€ 30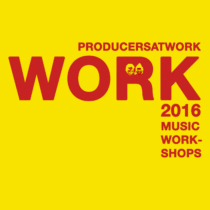 Berlin, 2-days, each 12 pm – 6 pm

Producers At Work is a series of workshops dealing with musical concepts, production techniques and the perception of artistic identity in the history of electronic music.
Kyokas workshop is focused on: sampling and processing * production workflow * music concepts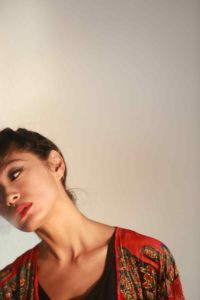 Working on an international scale and travelling between Berlin and Tokyo, the Japanese musician and composer whose music is, amongst others, released via the concept-focused record label Raster Noton, will especially focus on music production as well as the creation of an individual conceptual and artistic framework throughout the course of her two days Producers At Work-lecture.
Musically shaped through classical piano- and flute-lessons in her childhood as well as through mastering the art of playing the shamisen, a traditional three-stringed lute, Kyoka started to experiment with tape manipulation at an early age, using random recordings of Japanese TV and radio shows as source material before she turned towards computer- and synthesizer-based music production in the late 90s.
Throughout her stay in Los Angeles throughout the years 2004-2008 the results of her production effort were first recognized and aired via several local radio stations. Shortly thereafter her threepartite release series "ufunfunfufu" was released via the Berlin-based imprint onpa ))))), Raster-Noton put the first Kyoka-single on the circuit in 2012 as well as her widely and internationally acclaimed album debut "Is (Is Superpowered)" in 2014.
Kyoka's special approach to musical composition wasn't only responsible for putting her into the spotlight of an international audience, even Ryuichi Sakamoto – acclaimed grandmaster of experimental electronic music from Japan – expressed he was deeply impressed by her work.
Coming from this perspective Kyoka is about to explicate her conceptual approach to music production in her Producers At Work workshop lecture, reflect on her career progression from her early days to now and provide deep insights into her individual creative methodology.
Workshop level: For producers, musicians and music enthusiasts of all levels
Requirements:

A soundcloud profile would be prefered, but neither this nor any releases are required
Baisc knowledge in Ableton Live might be helpful
The seminar room is fully equipted with iMacs, Ableton Live, MIDI keyboard, APC 40… So you do not have to bring your own laptop. But in case you use our computers please bring an USB stick so you could take home your results.
Date & time: 3. + 4. December 2016, each day from 12 pm to 6 pm
Course instructur: Kyoka
Language: English
This workshop is sold out. We are sorry but registration is not possible anymore!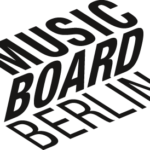 Producers At Work is funded by Musicboard Berlin GmbH.
We also would like to thank you to Musikhaus Thomann and Klemm Music Technology for their friendly technical support to provide us with equipment.